Report
IMD Smart City Index 2019
220 pages
October 2019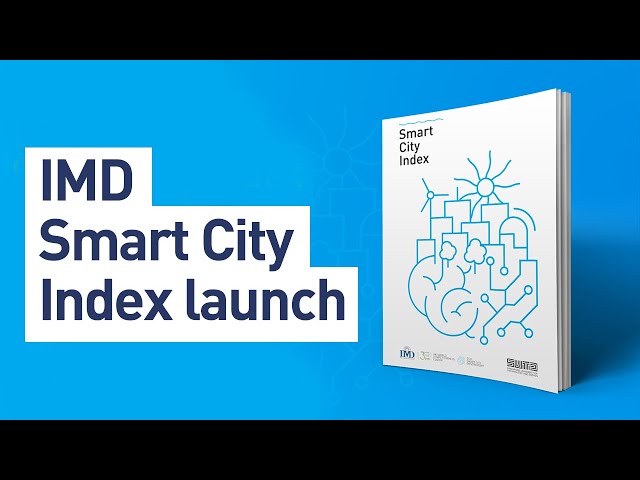 The IMD World Competitiveness Center's Smart City Observatory, in partnership with Singapore University of Technology and Design (SUTD), are proud to present the first edition of the IMD Smart City Index 2019, which ranks 102 cities worldwide.
Being a globally-recognized 'smart' city is now critical for attracting investment and talent, creating a potential 'virtuous cycle' in favour of an advanced group of cities such as Singapore, Zurich and Oslo.
The Top 10 smartest cities in 2019 are: Singapore (1st), Zurich (2nd), Oslo (3rd), Geneva (4th), Copenhagen (5th), Auckland (6th), Taipei City (7th), Helsinki (8th), Bilbao (9th) and Dusseldorf (10th).
The only global index of its kind, the IMD Smart City Index 2019 uniquely focuses on how citizens perceive the scope and impact of efforts to make their cities 'smart', balancing "economic and technological aspects" with "humane dimensions".
"Smart cities are growing and blossoming in all parts of the world. Economic realities cannot be ignored: cities in poorer countries face disadvantages, which will require specific actions to correct along the path towards smartness," stated Professor Arturo Bris, Director of the IMD World Competitiveness Center.
» Download the IMD Smart City Index 2019
Why national policies on artificial intelligence matter for countries' prosperity 
Summary
Artificial intelligence is set to transform the world – but who stands to benefit and who will lose? Arturo Bris, Director of the IMD World Competi...
How can CEOs harness the power of generative AI?
Summary
Generative AI can transform marketing, customer service, and other business areas, but CEOs must ensure they use it effectively, says IMD's Goutam ...
Why it's vital to gear up for the "globotics" revolution
Summary
The forces of globalization and robotics – 'globotics' – are opening a new pathway to prosperity for developing nations. Richard Baldwin shares his...
What the Israel-Hamas conflict means for global business
Summary
Amid a complex situation rife with uncertainties, businesses should be prioritizing political risk alongside economic opportunities.
IMD World Talent Ranking 2023
Summary
The 2023 WTR studied 64 economies – including Kuwait for the first time – by quantifying 31 criteria that involve both hard data and survey respons...
Copyright owner
IMD Copyright
Available Languages
English
What can global business learn from South Korea's competitiveness?
Summary
South Korea's global champions and its broader economic landscape offer invaluable lessons for leaders worldwide.
South Korea needs to transform its talent and its organizations to continue to grow
Summary
South Korea possesses formidable R&D and digital prowess yet fails to fully capitalize on it due to talent shortages and organizational ineffi...
Coca-Cola's refreshed itself in the face of changing tastes ... and so can you
Summary
Unpredictability in the marketplace can quickly burst the bubble of any company not agile enough to adapt to change.Here are lessons from the soda ...
In your customer's shoes: How reverse positioning can provide a useful change of perspective
Summary
Reverse positioning can help businesses understand how they are pigeonholed by customers – and reveal opportunities to improve their standing versu...
How can we make decision-making more future-oriented?
Summary
Greater cross-generational dialogue can help make sure that decisions taken today don't compromise the wellbeing of future generations.