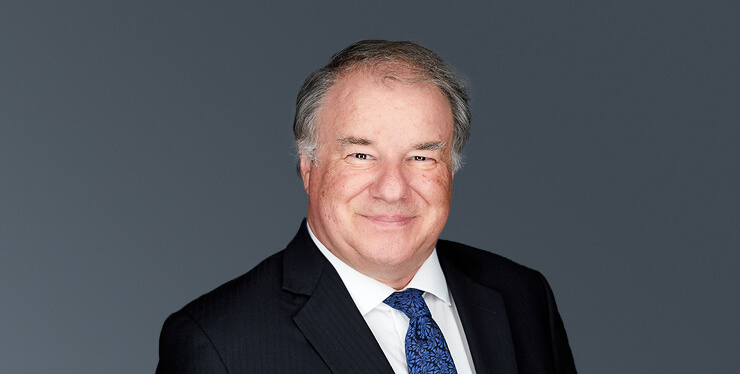 Dominique Turpin
Emeritus Professor of Marketing Strategy
Dominique Turpin is Emeritus Professor of Marketing Strategy. A marketing expert and Japan specialist, he was IMD's Dentsu Chaired Professor of Marketing and the Dean of External Relations until 2022 and served as IMD President and Nestlé Professor from 2010 to 2016.
Turpin has extensive teaching, consulting, and research experience in the fields of marketing and international strategy in Europe, Latin America, and Asia, particularly in the areas of brand management, customer orientation, and communications strategy.
While marketing has changed dramatically as a result of new digital techniques, the essence of marketing is still the same – understanding, creating, delivering, and communicating value to customers.
Turpin remains active in the writing of case studies and is working on two books – one with Goutam Challagalla on digital transformation in marketing, and another containing the many quotations from business leaders that he has gathered over his long career.
He continues to teach on IMD's flagship Orchestrating Winning Performance (OWP) program and was previously Director of the school's MBA program and its Program for Executive Development Diploma (PED).
He has also directed customized programs for companies such as KAO, Mondelez, Groupe SEB, Panasonic, and Japan Tobacco International, and he has worked as a consultant and management educator with a large number of international companies including Coca Cola, CPW, Danone, DSM, Jardine Matheson, Nestlé, Novo Nordisk, Philips, and Uponor.
In September 2022, he was appointed as European President of China Europe International Business School (CEIBS), which has campuses in Shanghai, Beijing, Shenzhen, Zurich, and Accra.
Turpin is the author of more than 100 books, articles, and case studies. He has had articles published in the Financial Times, European Business Forum, and MIT Sloan Management Review, and has been a regular contributor to the Nihon Sangyo Shimbun, one of the leading business dailies in Japan. He is also an editorial advisor for the Singapore Management Review.
His case studies have won several awards. His cases on Toyota and Kineer were recognized in the 2022 John Molson MBA International Case Writing Competition Awards, and his case Sam100: Will construction robotics disrupt the US bricklaying industry? won an EFMD Case Writing Competition Award in 2020. He was also included on The Case Centre's list of the top 40 best-selling case authors both in 2015/16 and 2018/19.
Turpin is Chairman of DAA Capital Partners, a Geneva-based private equity firm investing in impactful trends and serves on the boards of several listed and unlisted companies and educational institutions.
Before joining IMD in 1986, he spent several years in Tokyo as a representative of a French firm in Japan. He earned a doctorate in economics from Sophia University in Tokyo, after receiving a master's degree in marketing from French business school ESSCA.