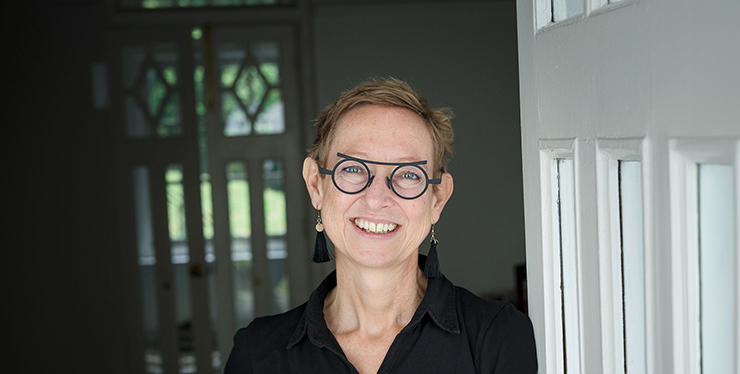 Marleen Dieleman
Peter Lorange Family Business Professor
Marleen Dieleman holds the Peter Lorange Chair in Family Business. She is an expert on the challenges faced by emerging market enterprises in their strategic trajectories. Her research focuses on the governance, strategy, internationalization, innovation, and transformation of business families in emerging markets, and also on emerging market state-owned enterprises and the interaction between these companies and their governments. 
Dieleman is a best-selling and award-winning case writer with an emphasis on family business strategy and governance, particularly in Asia. She has also published cases on digitalization and fintech in India (NPCI), Bangladesh (bKash), and Indonesia (Tunaiku, BTPN). Specific details of these cases can be found at The Case Centre.
She is also an award-winning teacher, a frequently invited speaker and panelist at conferences, and has worked with numerous Asian family firms as a consultant and board member.  She is interested in how family business groups are governed, how they operate in emerging market environments characterized by weak institutions, and how they diversify, innovate, professionalize, and internationalize over time.  
My inspiration lies in working with executives to help them transform their enterprises, in particular family business owners.
Dieleman also focuses on the topic of gender diversity in listed company boards in Asia and has contributed to greater awareness among corporates and governments of the importance of gender diversity in Asian boards, particularly in Singapore, where she is based.  
Her interest in family business started with a fascination for migrant entrepreneurs and their journeys in building successful business empires in Asia, which eventually led to her PhD on Indonesia's Salim Group, subsequently published in book form as The Rhythm of Strategy: A Corporate Biography of the Salim Group of Indonesia. Her work prompted her to move to Singapore to explore the strategies of other emerging market family business groups.  
She has published widely on the strategy and governance of Asian family business groups, including books, book chapters, and articles in academic journals such as the Journal of Management Studies, Organization Studies, Journal of World Business, Journal of Business Ethics, and Journal of Family Business Strategy. 
In addition, she has sold over 60,000 copies of teaching cases across 23 countries, and her case on Bangladesh fintech company bKash was ranked the third best-selling case worldwide in Ivey Publishing's 2020-2021 Best Seller Awards. She is also often cited by international media such as The Economist, the Financial Times, Reuters, and Bloomberg, with her work mentioned in more than 250 media items globally. 
In her work as a consultant or board member, Dieleman has helped many Asian business families with their transformation journeys as they seek to establish a legacy, improve their governance, or prepare for a transition to the next generation. She was previously an independent director of an Indian shipping company listed on the Singapore Exchange. She has also provided executive teaching and workshops for numerous companies, including Astra International, Chandra Asri, Deloitte, Toyota, DBS, Boskalis, and L'Oréal.  
She is a member of the Singapore Institute of Directors, where she co-founded the family business group, and served as Vice President of ADB-DutchCham, the Dutch Chamber of Commerce in Singapore. She is also the co-founder of Tycoon Trails, a gamified family business treasure hunt/heritage tour through Singapore for corporate teams. 
In addition, she is Associate Editor of Multinational Business Review and an editorial review board member of various academic journals including the Journal of International Business Studies, Global Strategy Journal, Family Business Review, and Asia Pacific Journal of Management.  
Before joining IMD in 2023, Dieleman was an associate professor at NUS Business School in Singapore, where she taught family business courses in EMBA, MBA, Master, and Bachelor programs, as well as led the Astra International General Management Program. She was previously an assistant professor at Leiden University in the Netherlands.