Our process
Join us in co-creating the custom program that best fits your organizational needs
Our process
Join us in co-creating the custom program that best fits your organizational needs
Every custom program is unique, tailored specifically for each client through a co-creation process that involves multiple stakeholders, designed to meet the unique needs of your organization.
We take a comprehensive approach to developing customized learning solutions for organizations. Our team of experts works closely with your organization to understand its unique challenges and goals, and we design a tailored program to meet your organization's strategic objectives.
Bridging the knowing-doing gap: our learning philosophy
With the advent of generative AI, executives today have more knowledge at their disposition than ever before. The pivotal concern now lies not in the 'what' but in the 'how' – and in how to effectively turn knowledge into action.
Our learning philosophy emphasises practice, feedback and reflection as much as knowledge dissemination. This is essential for internalising change for the longer term – to help break previous habits and form new.
Our designs build in consistent and repeated reflection, sense-making and feedback loops as participants experiment and apply their learnings.
Insights, ideas and concepts
The first stage is knowledge dissemination, where we share IMD's thought leadership & insights + external & internal real-world examples.
Reflection and sense-making
Throughout all custom programs, we build spaces for individual and collective analysis of implications & meaning.
Exchange, discussion and support
Knowledge sharing is a critical step, and we engage in provocative discussions to challenge, stimulate, energize & stretch thinking.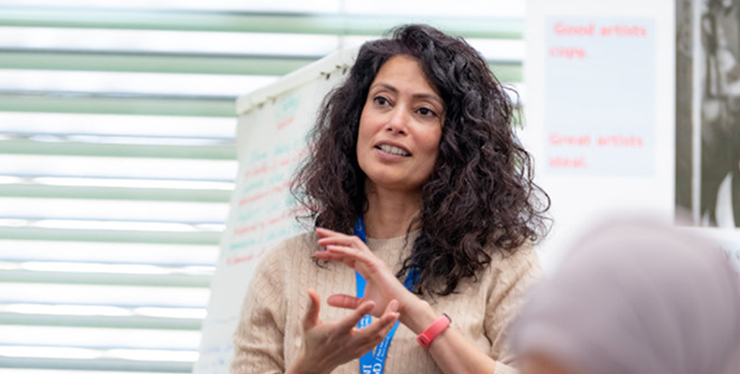 Apply, experiment and practice
We believe in repetition & perseverance to embed new habits, actions, mindsets & behaviors.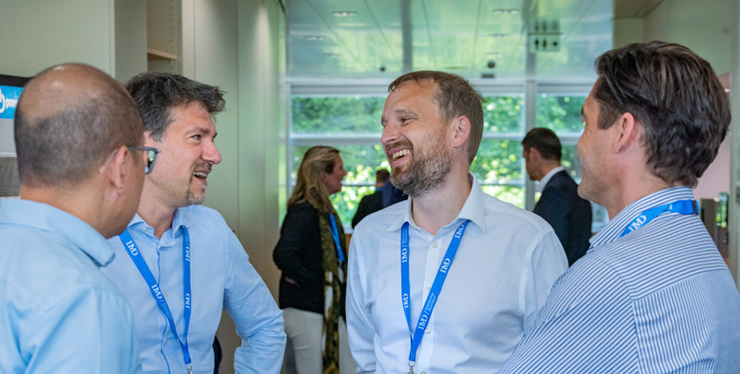 Follow up & feedback loops​
The learning journeys are ongoing processes that invite for continuous individual reflection, analysis, coaching, peer exchange & objective assessments.​
Learning modes that fit your organization's style
Our program designs adapt to your organization's needs, blending traditional and technology-mediated learning modes for maximum impact.
Our design approach begins with your organization's objectives, priorities, abilities and constraints concerning the program. We then design to meet your organizational learning goals, using the most appropriate delivery modes, which can include face-to-face interactions, online and live virtual sessions, virtual reality exercises, and sessions on the metaverse, among other technologies that enhance the learning experience. We also have the agility and flexibility to switch delivery mode swiftly as circumstances might dictate.
Our 13 principles for impact when designing custom programs
Measuring impact during and at the end of the journey
We believe our guiding principles deliver custom learning solutions that drive long-lasting impact in organizations.
The focus of IMD measurements is not on the inputs – but on outputs, outcomes and therefore longer term, lasting impact. Our approach is highly collaborative, and we work closely with your team to ensure that the program aligns with your business objectives and delivers measurable results.
Together we will define a meaningful set of measure, qualitative and quantitative, across these different dimensions in order to actively monitor the impact of the program as we move forward.