IMD campus
Explore a state-of-the-art campus complemented by a breathtaking surrounding landscape.
IMD campus
Explore a state-of-the-art campus complemented by a breathtaking surrounding landscape.

Introduction
Welcome to IMD, a beacon of excellence nestled on the shores of Lake Geneva.
As you embark on this journey with us, prepare to immerse yourself in a world where academic rigor meets global innovation, where picturesque landscapes serve as a backdrop to cutting-edge facilities, and where every individual's journey is enriched by the diversity and dynamism of a global community.
Whether you're passionate about exploring the intricacies of the startup ecosystem or seeking a balance between advanced professional pursuits and family life, IMD is your gateway to a transformative experience.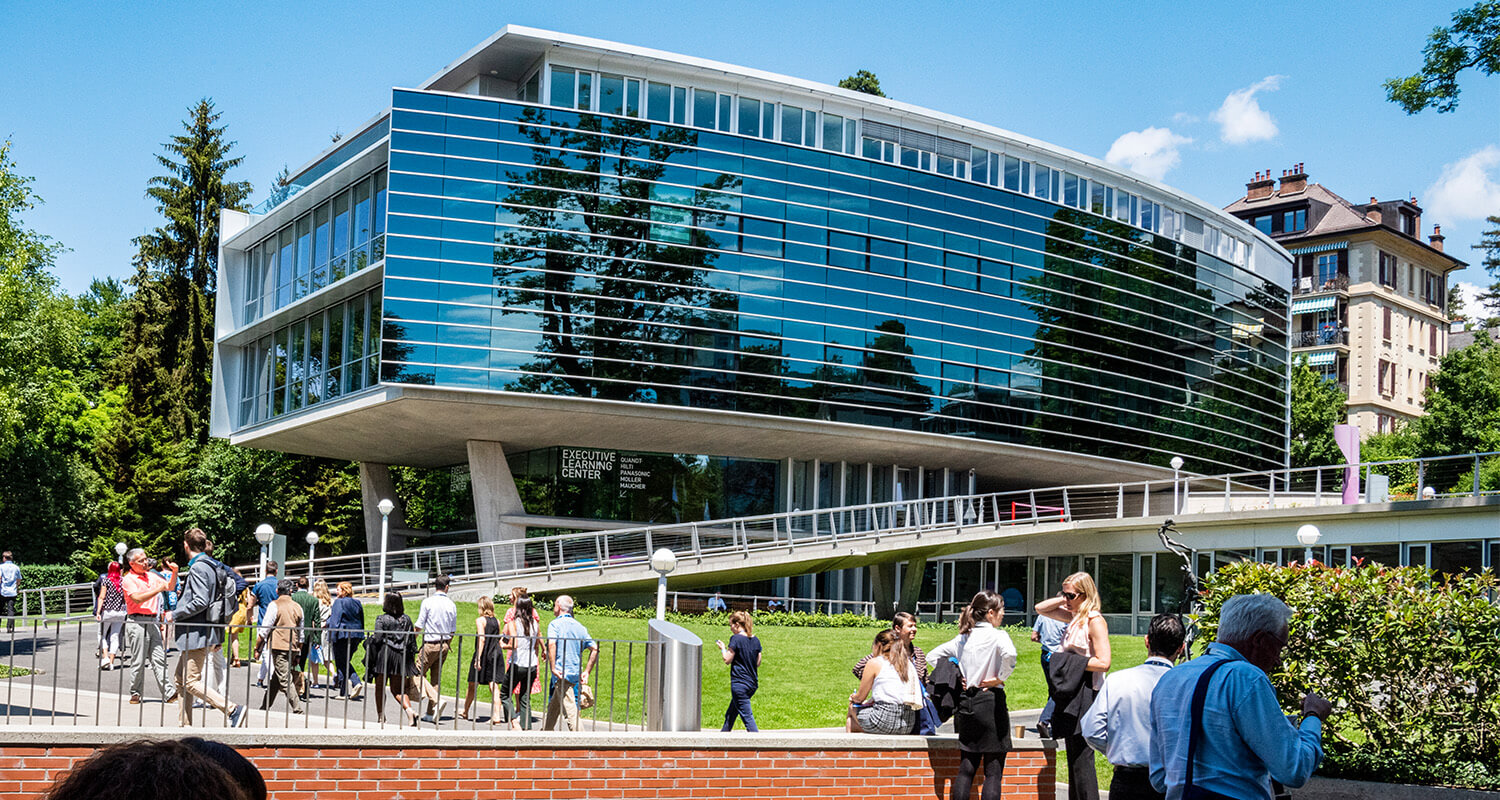 Campus
The IMD campus in Lausanne is designed to be both a hub of academic excellence and a space where students can pursue diverse interests.
Within its state-of-the-art lecture halls and conference rooms are amenities tailored for comprehensive student experiences. From Monday to Friday, an on-campus restaurant offers a delightful three-course meal, complemented by a cafeteria and terrace included in the tuition fees.
For collaborative and individual study, students can make use of the modern library, recording booths, and breakout rooms. Physical activity enthusiasts can enjoy a small gym, shower facilities, and both indoor and outdoor recreational activities. Furthermore, fostering a spirit of community and shared passions, students have the liberty to create their own clubs based on class interests, ensuring that everyone finds a space to connect, grow, and flourish at IMD.
State-of-the-art facilities
Immerse yourself in our sophisticated, state-of-the-art facilities. As an MBA student at our institution, you'll be provided with an exclusive area tailored to your needs. This includes fully equipped study rooms, advanced video-conferencing facilities, a gym, and a contemporary library. Additionally, our on-campus restaurant offers a delightful three-course lunch from Monday to Friday during academic sessions. Our cafe terrace is a perfect place for relaxation and networking. Join us in cultivating a dynamic global community.
We put a strong emphasis on creating an environment where you can focus on your learning experience. Each year, clubs and activities adapt to the specific class culture and joint interests of a diverse group. Career clusters help you to develop specific industry understanding and networks according to your goals, while committees organize social and sports activities, guest speakers and the yearbook.
The inspiring lake and mountain views, vibrant local festivals and active outdoor life add to the overall experience. Skiing, biking, football and marathons combine with lakeside BBQs, water sports and fondues as well as the famous Montreux Jazz Festival.
Collaborative, open and pioneering
IMD's close-knit community combines diverse connections with personalized attention. We deliver insights, tools and mindsets to 8,000 executives each year, while our 1:2 Faculty MBA ratio enables professors to get to know you personally, as well as your profile and future aspirations.
A world leader and pioneer in corporate leadership development, the campus hosts a Family Business Center, World Competitiveness Center and the CISCO Research Chair on Digital Disruption.
Ecosystem
Nestled in the picturesque city of Lausanne, Switzerland, IMD boasts more than just its world-class educational prowess.
Switzerland, celebrated for topping the Global Innovation Index in 2017, has cemented its reputation not only as a pioneering nation in education but also as a global FinTech powerhouse, especially in the spheres of Blockchain and Cryptocurrencies.
And it's right in this nerve center of innovation and business that the IMD campus is located, offering students an experience that transcends traditional classroom boundaries.
Tapping into local technological and research brilliance
Beyond the walls of IMD, Lausanne pulsates with groundbreaking technological and research endeavors. Students are regularly exposed to elite projects and institutions, including the world-famous CERN and the EPFL Blue Brain Project. This ever-evolving landscape allows for a holistic learning experience, grounding theoretical knowledge with tangible real-world applications.
Engaging with global institutions and NGOs
Lausanne is more than just a hub of academic and technological brilliance. It is also home to prominent NGOs and sports federations. IMD students have the unique opportunity to interact with and learn from influential organizations like the WEF, Red Cross, and IOC. This interface not only broadens their perspectives but also offers unparalleled networking opportunities.
Business giants call Lausanne home
The business pulse of Lausanne is undeniable. A plethora of multinational corporations across diverse sectors, from traditional finance and banking to pharma and luxury goods, have strategically positioned their headquarters in this dynamic city. With industry titans such as Cisco, Nestlé, Philip Morris, and Medtronic anchoring themselves here, students are at the crossroads of an innovative and influential business environment.
Partners & family
Embarking on an MBA is more than just an academic venture; it's an immersive experience that promises transformation, growth, and opportunities. At IMD, we understand that such life-changing decisions often involve your loved ones. We've crafted an environment that not only fosters individual growth but also accommodates and enriches the lives of those you hold dear. Whether you're a solo traveler or coming with a family, dive in to see what awaits you and your loved ones at IMD.
Pondering a transformative MBA at IMD? You're not alone. About half of our MBA candidates are part of couples. If you both decide to take the plunge and move to Switzerland, you're in for a thrilling adventure that will add layers to your bond. Whether your focus is your career, you're coming with kids, or you're on a break, you'll find yourself among a truly diverse MBA family. As part of the IMD experience, we'll often invite you for partner lunch days right on campus. You'll have access to all the facilities you could need — from study rooms designed for partners, to the info center, our fitness center, and a top-notch café where your tea and coffee cravings are on us.
A year of opportunities – what are you going to make of it?
This is *your* ticket to a vibrant new lifestyle, soaking up fresh cultures and languages, and traversing new territories. Lausanne is alive, welcoming, and well-connected. Do you desire to dive into events with our MBA Social Committee? Or perhaps you're interested in occasionally joining MBA Electives? You're at the helm of a year filled to the brim with potential. So, what's your plan?

Check out more from Lausanne Tourism.
Contemplating moving with children
If you're considering bringing your little ones along for the ride, Lausanne is a paradise. With its child-friendly environments, parks galore, convenient childcare options, and a plethora of stores and cafés, you're set. As you dive deeper into your career, this year could be a golden opportunity for growth, skill acquisition, and networking. And with our supportive environment, balancing family and career ambitions becomes a joyful challenge. Hear inspiring tales from partners and families who've redefined their lives within our close-knit global community.
Your IMD experience isn't confined to the walls of a classroom. Imagine a campus nestled beside the serene Lac Léman (or Lake Geneva). Whether you're an IMD student or a partner, you have a myriad of activities to explore, from lakeside recreations to marathon running, skiing, wine tasting, or hiking. And if you're in the mood for some melody, the world-renowned Montreux Jazz Festival awaits. As an IMD family member, every day offers a new adventure, a fresh experience, and memories that last a lifetime.
A snapshot of life with loved ones in Switzerland
The IMD campus awaits you on the shoreline of the world-renowned Lac Léman (Lake Geneva). Dive into lakeside sports activities and become a part of our active community. Join local marathon events, whisk away to the nearby ski slopes, or indulge in wine tasting at neighboring vineyards. Trek through the picturesque alpine meadows and forests with your loved ones.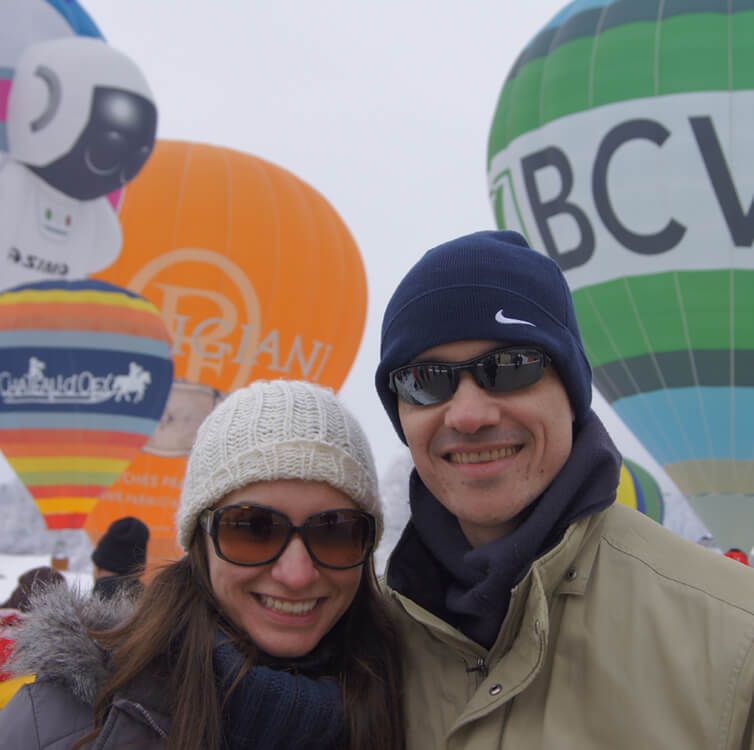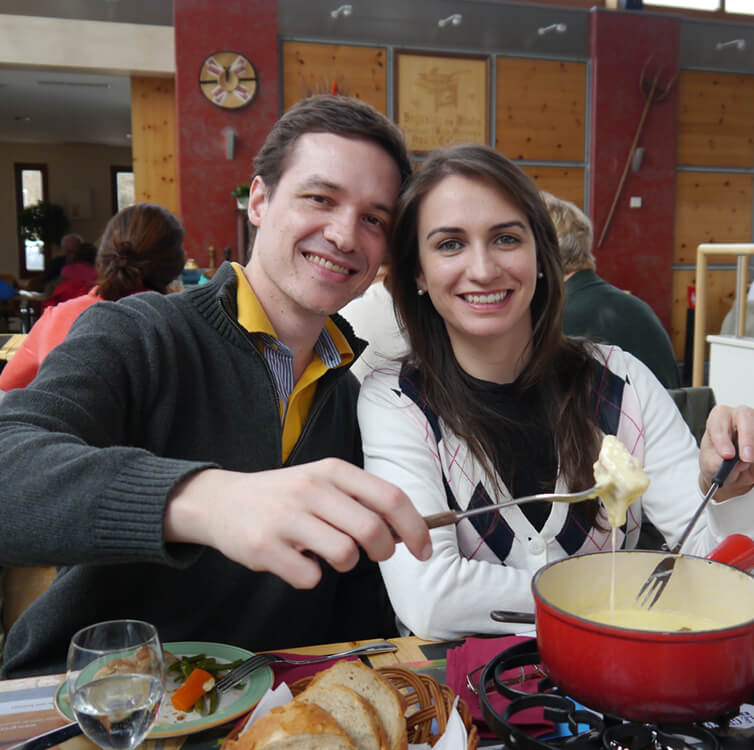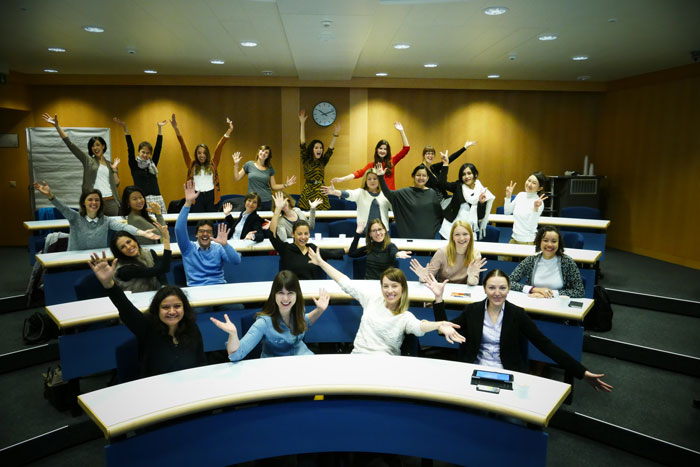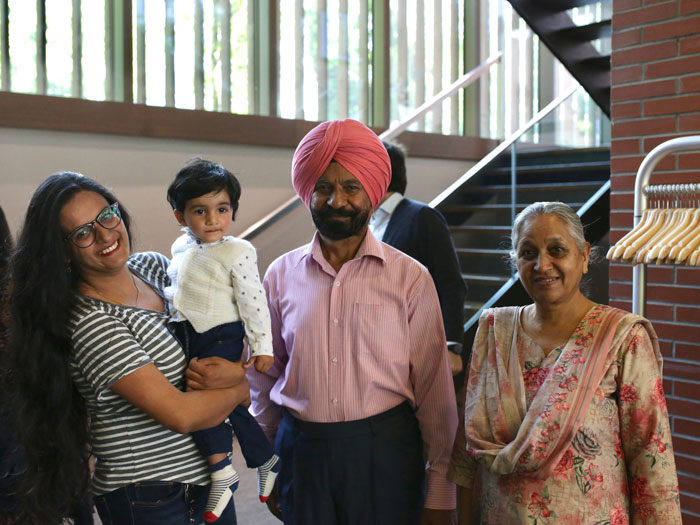 A vibrant start-up community